Past Events (2006)
October 2006
Harvest
Our harvest theme this year was food miles. This window represented English produce.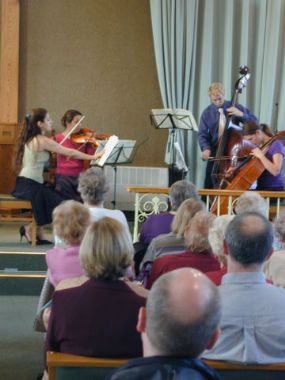 November 2006
Remembrance Sunday
Our theme was evacuees, looking at the experiences of mothers and children at home during the war.
Cottingham Lights
The Church in the centre of the action serves Hot dogs, soup and mince pies to raise money for charity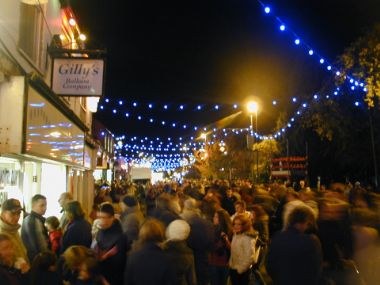 The church uses its window to display a simple nativity scene.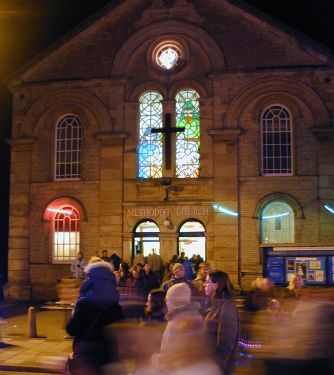 December 2006
Christingle Service
Our Christingle service saw us making a giant Christingle from six children.
Our Advent Themes looked at a God who came for all people, places, is involved in all we do, and brings us many gifts and blessings.
Carol Service
Our Carol service looked at the genealogy of Christ to help us understand God's continuing purpose and presence in our lives from the Old Testament to the New, fulfilled in Christ.
Hallgate School Carol Service
Hallgate Infants and their parents joined us for their annual Carol service.