Past Events (2009)
January 2009
String Quintet at the Musical Festival
For more photos of the musical festival click here.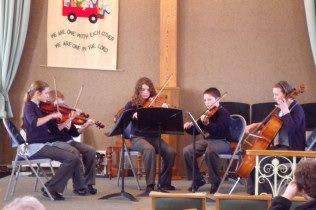 R U Up 4 It Epiphany Party
Rene, who was 102 the week before this photo was taken, joining in the chocolate game at our family Epiphany Party.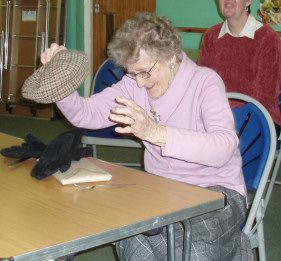 March 2009
Community Cleanup
A small team of hardy folks, sporting our new 'Churches Together' jackets went cleaning up the streets!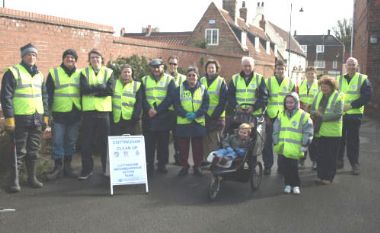 Bumper Coffee Morning
Ann, busy in the kitchen preparing the lunches.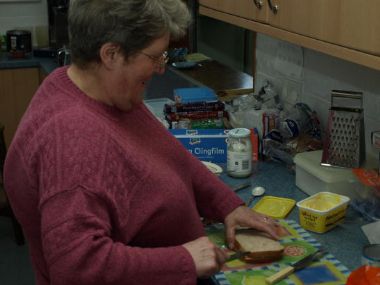 April 2009
Palm Sunday
Father Paul Smith, and the donkey. Key elements in any Palm Sunday procession, this time involving the uniformed organisations.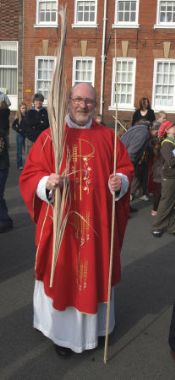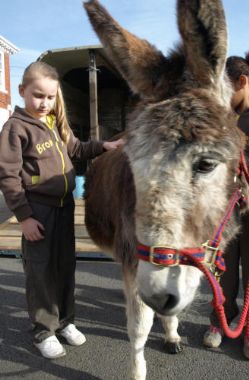 Good Friday Walk of Witness
The six churches gathered at Holy Cross and then paraded through Cottingham stopping here briefly at the Methodist church.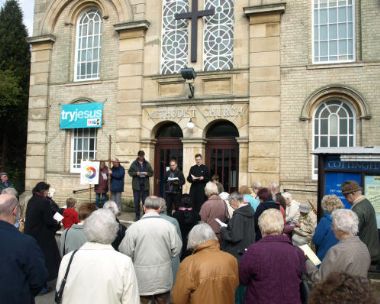 May 2009
Pentecost Sunday - The Global Day of Prayer
The afternoon consisted of prayer zones throughout Beverley Minster. Here we see someone adding a coloured feather to the Dove - symbol fo the Holy Spirit at Pentecost.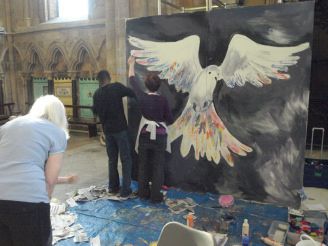 Cream Teas were also served by the Christian Bikers Association - and a willing team of ladies from across the churches. We particularly enjoyed the Clotted Cream from North Allerton - normally only found at Betty's tea shops!
The evening celebration filled the Minster, and was a great mix of music, word and prayer from across the denominational spectrum.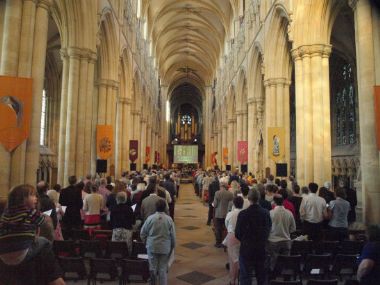 We were kindly lent a cloth Labyrinth by St Mark's in Harrogate. It is used here as a meditative prayer walk.
Jacky Goaten, our children's worker created a fantastic prayer zone for kids - on the theme of fruits of the spirit with many different activities. Here we have handprinting - showing we are unique in God's eyes.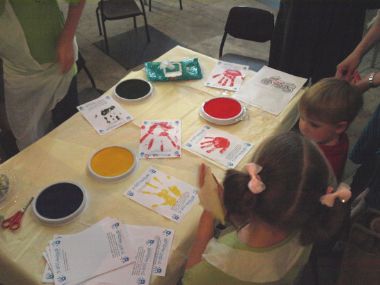 Our own Methodist brother, Rev Wesley Loane preached on Ezekiel, and the need for the rattling of bones, that are Christians coming together in unity, needs to have God's flesh on its bones, and God's Spirit of life within it.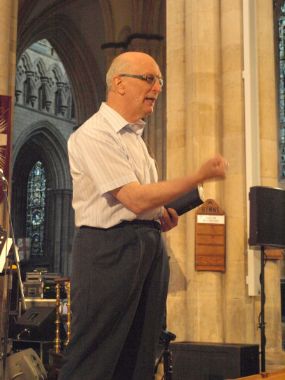 June 2009
Clerical Errors
Clerical Errors has become an annual circuit event over the last few years. The clergy and staff, organised by the Superintendent attempt (and I mean attempt) to put together a show, with songs, sketches for an evening. This year it was held at Trinity Methodist - here are a few photos.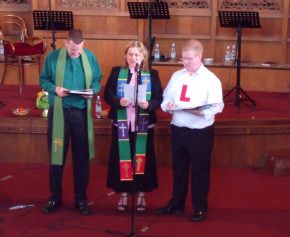 July 2009
Conference Wolverhampton
Our Minister Andy joined delegates from districts around the UK and indeed the world for the annual methodist conference, held this year in Wolverhampton.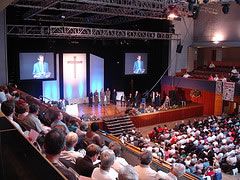 September 2009
Rock Solid
We get up to all sorts at Rock Solid, in September we had a genuine Chinese Dragon made by the kids!
New to our circuit from Bridlington, Des and Rev Janet take on Swanland, Tower Hill and North Ferriby churches. A welcome service was held to welcome them, and some informal meals too!
October 2009
Wedding Fayre
Cottingham Methodist decided to host its own Wedding Fayre in October. We focussed on suppliers from our own village after discovering that a couple who were married in 2008 arranged and supplied their entire wedding in one day.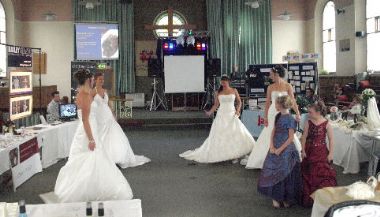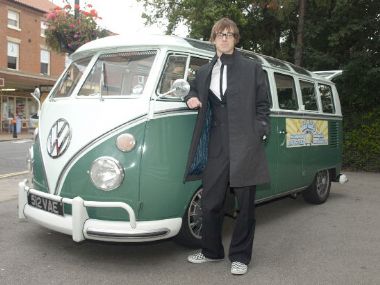 The event was a great success, and we aim to repeat it on Cottingham Day 2010.
Debt Conference
Held and organised with Key Churches and Hull Community Church a debt conference was held at Hull Community church - looking at how the churches can respond to the credit crunch. Two of our members have been trained and will be working as debt advisors at the Community Church in the near future, and we are looking at a satellite in Cottingham.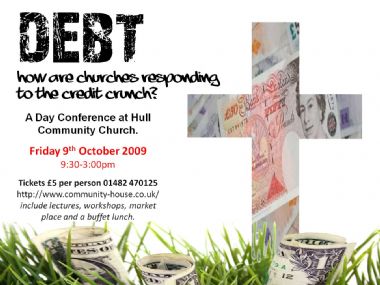 New Members
At our morning communion we welcomed three new members of our church. All four have worshipped with us for quite a while and decided to make this next step of membership with us, a distinctly Methodist celebration of confirmation.
November 2009
Bonfire Party
Our thanks to Steve Anstice, who once again hosted our annual bonfire party. The fire as ever was huge, and people had to press into the hedges to stopped sizzling, but it was a lovely night, with great food, fireworks and company.
Moorlands Weekend
As is our tradition a happy band of church members, and friends from other churches joined together for a weekend at Moorlands in Whitby. Some photos from our weekend follow.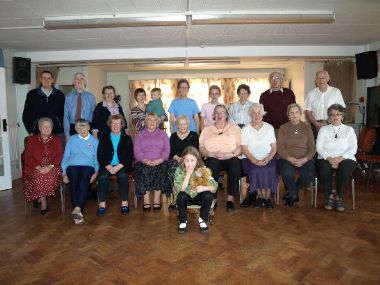 Moorlands Concert

Our Evening Concert saw contributions from most people, and from all ages, and plenty of jokes from our host Don.
Moorlands Jigsaws

There is always one or two jigsaws on the go, and some enthusiasts who were always being dragged off to eat and join in with other things!
Moorlands Shuffleboard

As well as Channel Island cricket, we played the usual Shuffleboard competition. Andy our minister won for the second year!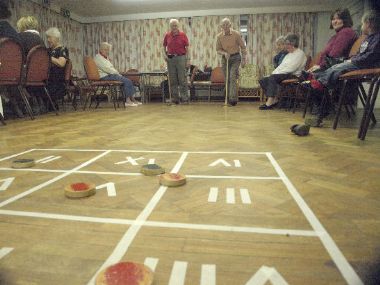 Moorlands Craft

As well as the competitions, Jo led a large group in making Origami gift boxes and Christmas decorations.